For the second installment of my interview series about teaching in Asia, I sat down with my friend Nino. Nino and I both attended Boston University and shared several Japanese classes with each other. Since I always thought he was much too cool and good-looking to talk to, I actually didn't get to know him until the Spring semester of my Junior year. So, I am definitely glad that a fortuitously placed copy of Karl Friday's Hired Swords: The Rise of Private Warrior Power in Early Japan led to a conversation with him – he is one of the most intelligent people I have ever met and his knowledge of Japanese history is astounding. I can honestly say that he knows far more about samurai history than I ever will. Nino graduated from BU in 2009 with a degree in East Asian Studies and a concentration in Japanese. He has been teaching English in Japan since January 2010, first in Ishinomaki and later in Sendai City.
Constantine: So, why did you want to teach abroad?
Nino: Sadly the answer to this is more for the selfish reason of pursuing my own interest in Japanese history than anything else. Though, I do find teaching to be a fulfilling job, especially when you notice how much the student has learned. But, initially my passion for Japanese history is what brought me here; considering there's no better place to study the history of a country than in that country itself.
Constantine: What sparked your interest in Japanese history?
Nino: Damned if I know. I first became interested in middle school… I have always been quite the nerd. The answer I usually tell people is Shogun by James Clavell. But, as an academic, admitting Shogun was my inspiration is actually sort of embarrassing – considering it's such a bastardization and romanticized version of history – even if it was written as fiction. But in any case, I read it in middle school and knowing it was based on history got me interested to learn the actual history. I had always been familiar with samurai just from the general fantasy genre (which might often blend Eastern and Western mythologies or histories together) but after reading Shogun, it was the first time I actually began to pursue an academic interest.
Constantine: Shogun was actually something that sparked my interest in Japan as well. I read it at around the same age you did.
Nino: Yeah, I hate admitting it, but that's what did it.
Constantine: It's better than Sailor Moon.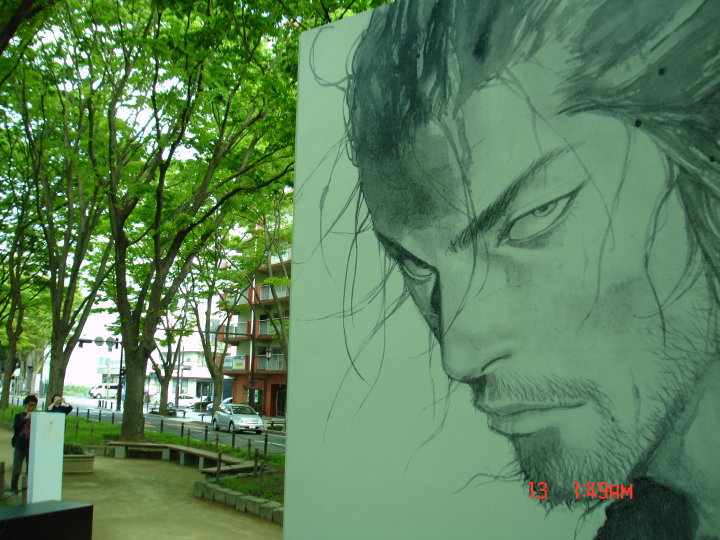 Nino: [laughs] Very true. I think the first history book I read about the subject was a [Stephen] Turnbull pop-culture samurai history book…which I also don't like admitting. But it was when I was young and stupid…though I must say it did provide a good background and introduction into the material. Ninja Scroll also played a part – I watched a lot of anime and played a lot of videogames when I was younger…I had a hell of an imagination, so I was always kind of curious where all that stuff came from.
Constantine: So it was this interest in Japanese history – particularly the samurai – that made you decide to major in East Asian Studies in college?
Nino: Without a doubt. I actually decided to do East Asian Studies as opposed to Japanese Language and Literature because East Asian Studies allowed me to get credit for other classes that were not directly related to Japan but that I could relate in my own studies. For example, Taoist religion would not have counted toward a Japanese Language and Literature degree but it did for East Asian Studies…Chinese philosophy, Chinese history…none of those would have counted, but they're all relevant to the study of Japanese history. It was less the actual degree I was worried about so much as what I would be able to study in a broader sense.
Constantine: You've always been a big fan of self-directed study. To me, it always seemed like the institutionalized nature of education at BU really rubbed you the wrong way.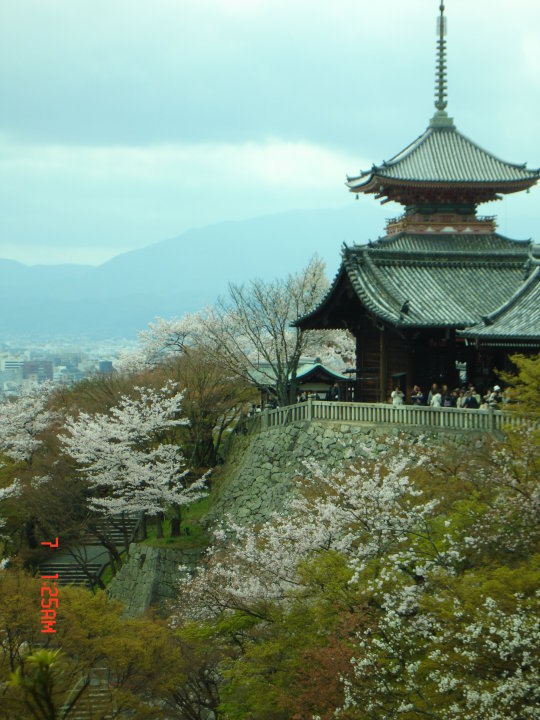 Nino: Mmm that's true in some sense but not entirely true. There's only so far you can go in self-directed study. What rubbed me the wrong way about BU was how limited the academic program for what I wanted to study actually was. Professor O'Brien coming to BU was the most exciting thing about my entire education…because she brought with her classes that I was actually interested in.
Constantine: Me too!
Nino: I mean, I was interested in learning about Chinese history, philosophy, Japanese language, etc, but Professor O'Brien came and actually starting teaching a class called 'The Samurai'…which was like, "Fucking finally!" I waited three years to take one class essentially. Her arrival also allowed me to do that independent study, which was extremely rewarding and interesting for me because I was still studying on my own but with guidance. So, I didn't have the limitations of studying on my own but I had the freedom.
Constantine: So, moving to Japan after graduation was the next logical step for you. I know that you initially applied to the JET Program at the same time I did. Can you tell everyone a little bit about your experience with the JET application process?
Nino: Well, in retrospect, it's absolutely tedious and time-consuming. I was so worried about getting into JET that I failed to see the literally hundreds of other opportunities outside of JET. JET takes almost a full academic year to apply to – with an application, interview, placement, etc. – and they sure take their time letting you know how you're doing. It takes a couple months after you apply to know if you even got an interview, then another few months to know how the interview even went. AEON is much the same way, but neither are necessarily the best option.
Constantine: JET definitely creates a lot of mystery around the application process, which seems to blind people to all the other options available for working and living in Japan. I agree that JET isn't necessarily the best option. So, after you didn't get into JET, you started to look for other options. How did you find out about the job in Ishinomaki?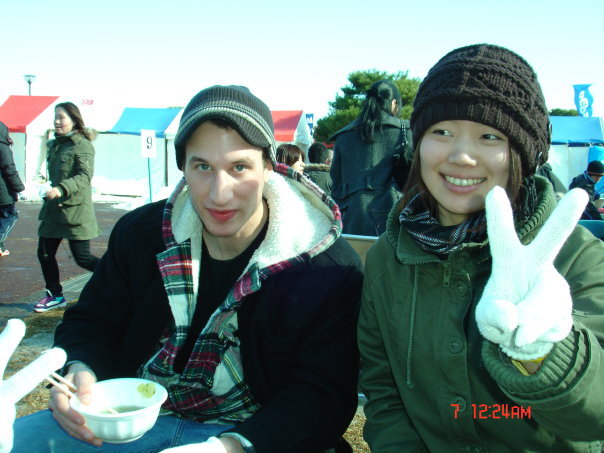 Nino: Actually, even when I found the job in Ishinomaki I was still a little clueless as to all the opportunities there actually are. I found the Ishinomaki job through Craigslist Japan – which is really only used by foreigners in Japan. It was only after I decided to leave that job that I really began to look everywhere and was able to see all the opportunities I had actually missed. There are literally hundreds of jobs listed just on GaijinPot or Dave's ESL Café (those are two of the most popular websites) but there's dozens of other similar websites that list perfectly credible jobs that are much less of a hassle than JET or AEON.
Constantine: Do you have any advice for people who currently looking for jobs in Japan?
Nino: Hmm, it's strange. I can't really say if my experience was a positive or negative one, so I'm trying to think of advice…What essentially happened to me was I got the Ishinomaki job and got a visa for a year Then, I quit the job three months in and still had a valid working visa. So, I was eligible for basically any English teaching job available, which worked to my advantage because many job offers say you need a valid visa before applying. So I was able to pick and choose where I wanted to work…I'm not sure if that's positive or negative, because I also spent a year looking at places like JET or AEON that only hire from overseas. I thought that if I didn't get into those then I would have a hard time finding other companies. So, I guess my advice would be to not put all your eggs in one basket because there are literally hundreds of opportunities. You just have to know where to look and you'd be surprised how selective you can actually be with the jobs that you find.
Constantine: I know a lot of people who want to work in Japan feel a little intimidated by the process of getting a working visa. What process did you go through to get your visa? Did the company in Ishinomaki help you with the process?
Nino: They did pretty much everything actually. They said "send us this stuff" – which included a criminal background check, photocopy of my diploma and passport. I think there was some other stuff but none of it was difficult to acquire. When they got it they did everything. The way I got my visa was a little sneaky though. I technically went as a tourist and then after I arrived we changed my status to working visa.
Constantine: I see. So, what was your initial teaching job in Ishinomaki like?
Nino: Well, it was in the middle of nowhere so I was basically loaned out through the company to various kindergartens and community centers around the area since gaijin teachers were few and far between. I worked with students of all ages and abilities; from preschool kids and kindergarten kids (who were the most fun) to adult conversation classes and adult beginner classes. But the English teaching company was part of a larger non-profit organization and as such was only a small fraction of the company as a whole. So it wasn't very well-funded and had no real curriculum. I did all the class planning myself.
Constantine: About how many hours of actual teaching did you do a week? What was your schedule like?
Nino: I taught about 30 to 35 actual classroom hours. But I also had to plan all of those lessons, so I ended up working 40 maybe 45 a week. And the schedule was real bad – classes were basically scattered all throughout the day. So I might have had some free time in the middle of the day but never enough to actually do anything…I would usually just end up sitting there staring at a wall because if I tried to do anything I was interested in, the time would be over before I had gotten anything done.
Constantine: You definitely had a much bigger work load than I do as a JET. How much did you get paid?
Nino: The same if not less than you. But many of these jobs are hit-or-miss. Some jobs you work long hours for the same pay as another job where you might work not at all. It really depends. I was really discouraged in Ishinomaki because I was unable to do any of the things I had initially set out to do by coming to Japan. Just like any industry, I guess, some jobs are great, some are good, some are okay, and some suck.
Constantine: It definitely is hit-or-miss. So, the job in Ishinomaki definitely encouraged you to look for a job somewhere else. Can you tell us a little bit about what you're doing in Sendai now?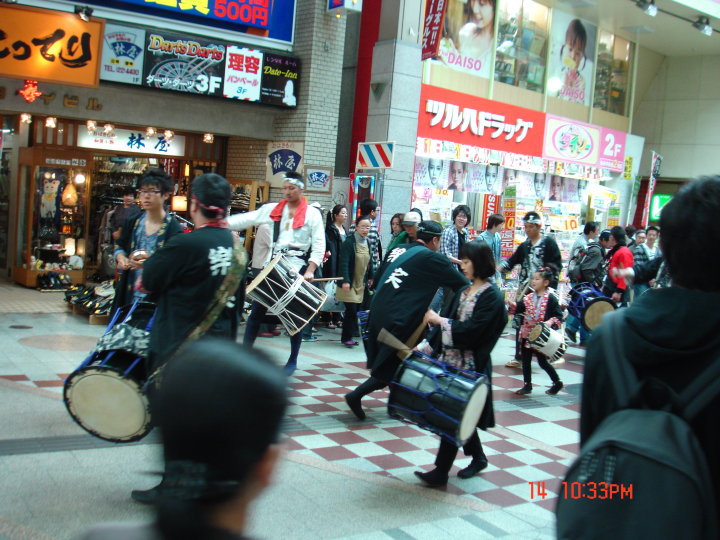 Nino: I now work in Sendai at a kodomo eikaiwa [children's English conversation school] and an English conversation café. The work day is a little more structured, which gives me much more time to actually do what I want when I'm free. For example, I might work only in the morning one day or I might work all day another or I might work only night time. The day isn't as scattered, which allows me to actually make use of my time to pursue what I'm interested in.
Constantine: What is your current living situation like? Do you have your own apartment and how much would you say your living expenses are in Sendai?
Nino: Oof, this question hurts me to think about. I actually am living in a monthly apartment right now – which means I sign a new lease every month. But the apartment is not really an apartment, more like a Japanese hotel room. Which means it's small – extremely small. And it's downtown so it's also extremely expensive.
Constantine: I've seen some, they're basically like one room.
Nino: On the bright side, it's furnished and utilities, internet, etc. are all included. So it's not too bad…but it's certainly not ideal. It's one room, but one very small tight room. It's a hotel room basically, but not like a normal American hotel room. Those are much bigger.
Constantine: [laughs] Yeah, my parents were shocked when they came to Japan and saw the size of hotel rooms. Do you feel like you make enough money to maintain a fairly decent standard of living?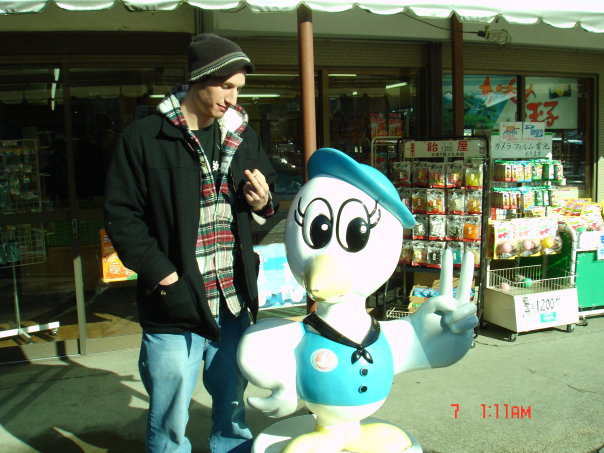 Nino: Mmm, well now I do. But when I first came to Sendai I was strapped for cash because I was looking for work and the jobs I got weren't giving me enough classes because I was brand new. Since I've become established as an actual teacher there, and now I'm doing okay. I'm certainly not rolling in money but that's not really a concern of mine.
Constantine: That's good to hear. I know a lot of people are concerned about the cost of living in Japan.
Nino: Yeah, depending on where you go the cost of living is no different than in America. If you go to Tokyo or big cities, the cost of living can be pretty outrageous. But Sendai is actually a very livable city… It's a pretty big city too, the biggest in Tohoku.
Constantine: Now that you've had the opportunity to live in a fairly rural area and a city, what are some of the differences you've noticed between rural and urban areas in Japan?
Nino: Well, in terms of social interaction, cities are far more involving. Gaijin are rare in rural areas, and as such, it might be difficult to make Japanese friends. In Ishinomaki almost nobody wanted to talk to me and there was a drastic shortage of young people. Many Japanese people operate under the assumption that foreigners can't speak any Japanese, and living in rural areas often makes those on the receiving end of this assumption well aware of it. So it can be very isolating.
Constantine: That's definitely been my experience in Oshima. It's very difficult to even get people to talk to me here and it's extremely isolating.
Nino: Exactly. Living in a city is far more tolerable though…for me anyways, because I'm able to actually practice Japanese and there are young people here with whom I can socialize. And while in America socialization was never something I prioritized, in Japan I consider it to be language practice – seeing as how there's no way you can attain fluency without speaking. It's also just more fun. There's much more to do here and, because Sendai is basically the travel hub of Tohoku, I can get to anywhere I want pretty easily.
Constantine: I know that you were much more knowledgeable about Japan and Japanese culture before moving to Japan than most people, but have you encountered any interesting cultural differences between Japan and America?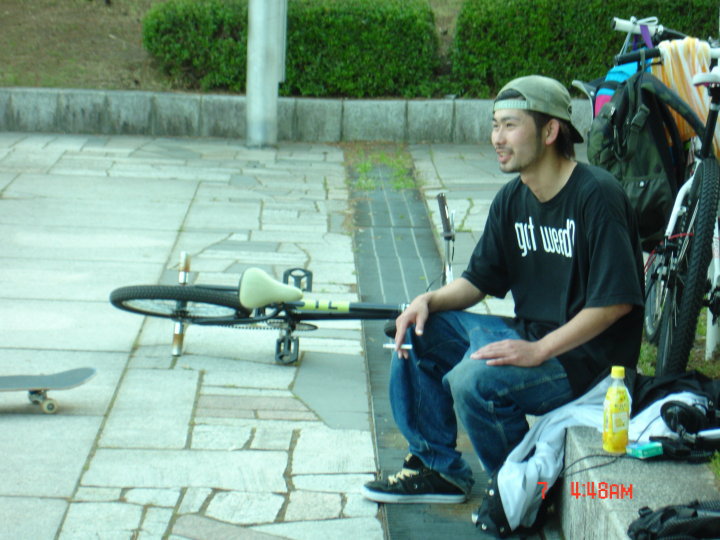 Nino: Ippai aru yo na! There's dozens of them. One of the differences that always makes me laugh is the pot culture in Japan.
Constantine: Oh, you would mention that!
Nino: [laughs] I had to! It's been one of my most epic struggles since coming here. It is super illegal here and even talking about it in the open is pretty taboo. But the ironic thing is that images of marijuana leaves are all over the place. Often you'll see senior citizens with marijuana leaf shaped car fresheners hanging in their car.
Constantine: I often wonder if they realize what it is.
Nino: Yeah, it's simply because they don't know what it actually is. Many Japanese people – even young people – have never seen weed and don't even know what it smells like, let alone actually smoked it. It's terrible illegal and yet they down alcohol like water.
Constantine: JET has made me too paranoid to ever do anything bad. JET is always under so much public scrutiny that you will get crucified if you ever do anything bad here.
Nino: [laughs] Yeah…luckily, I'm under no public scrutiny at all. Except as a gaijin, but that's unavoidable.
Constantine: Totally unavoidable… That actually reminds me to ask you something. You have some pretty extensive tattoo work on your body. Have you ever had any negative reactions? Or any funny reactions for that matter?
Nino: Yeah, almost every time people become aware that I have them. As a skateboarding, tattooed gaijin I get stared at like no other. Almost everyone that sees me skateboarding at the park stares. If they don't know me, they'll just stare like I'm from outer space. If they know me and just didn't know I am half covered in tattoos they'll often give a reaction more than staring…but it really depends on the person. Most people don't know I have them because my shirt covers everything. But, since it's been summer, I've been skateboarding whenever I'm free. In fact, its how I've made most of my friends. But, also since its summer, it's really hot, so I skate without a shirt…so, you can only imagine.
Constantine: When I expose my tattoo, I can hear people behind me reading it out loud. It's hilarious.
Nino: [laughs] Do they know what it is?
Constantine: Well, first they just start reading it without realizing what it is, "Nam…myo…ho…" and then they figure it out and get really confused, "Why does she have that tattooed on her?"
Nino: [laughs] Then do you whip out your naginata and slay them?
Constantine: I'm still trying to figure out how to roll my Rs like a yakuza. Until then I will never be scary.
Nino: I know, that's so awesome. I wish I could do that.
Constantine: It's so sexy…rarrr. [Laughs] Man, I have problems… Anyways, let me ask you a few more questions. What are some of the differences you've noticed between American and Japanese students?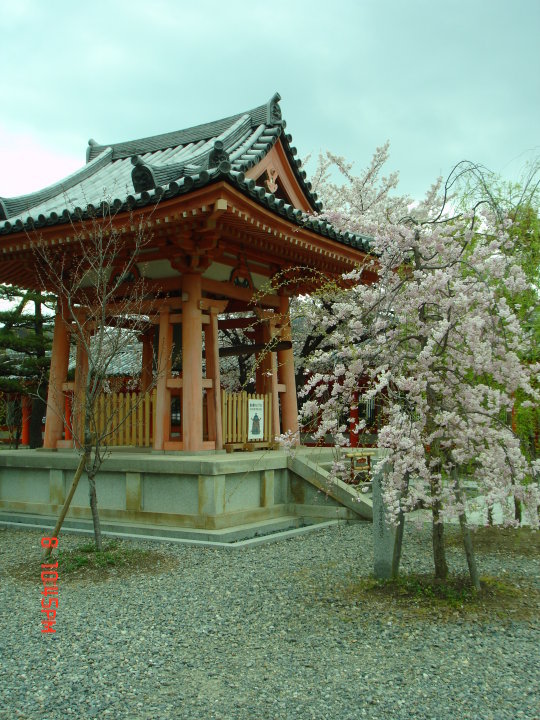 Nino: Mm honestly, I've found a lot of Japanese students have difficulty being creative. If you ask an open ended question, they have a lot of difficulty interpreting and creating something original. But they are far more superior in knowing detailed information. For example, if you look at a college entrance exam, the immense amount of detail in those questions is overwhelming. It might ask the name of a specific river north of specific mountains in a specific region, or something like that…something far more detailed than you would ever see on an American exam. But oppositely, it will never ask for an opinionated essay about a character from a famous novel. The focus is more on attention to detail rather than independent thought.
Constantine: Yes, one of the things I struggle most with when it comes to the Japanese education system is the lack of emphasis on analytical thinking. It works for Japan though, so more power to them, but it's not the way I see the world.
Nino: Exactly.
Constantine: Alright, moving on. What is the weirdest/funniest thing that's happened to you in English class?
Nino: Hmm, there's laughs pretty often in my English class. But one of the things that I always thought was weird is the whole kanchou thing – sticking two fingers up someone else's butt as a prank is pretty disgustingly hilarious.
Constantine: Dear god, I'm glad that has never happened to me.
Nino: [laughs]
Constantine: Improving your fluency in Japanese was one of your biggest motivations for moving to Japan. Do you feel like your Japanese has improved and do you have any advice for people who are currently trying to learn Japanese?
Nino: It has hopefully improved a great deal. I used to be very shy about speaking Japanese, especially when I was in college. But after moving here there's only one way you get better and that's by practicing. Making mistakes through actual experience will help you remember much faster than by reading over and over from a textbook. For example, if you read a definition of a word from a textbook, you might forget it in a day or two and have to look it up again. But if you try to use it when you're speaking to someone and they say "No you're thinking of a different word" you'll never forget it. It kind of takes making an ass of yourself to learn and to get it to stick. I can name countless times I've said something totally wrong and then been corrected and now I don't make those mistakes anymore. Experience can often be a much better teacher than anything else.
Constantine: That's interesting. When I knew you in college, you always seemed very confident and mysterious. It was quite alluring. I would not have used the word 'shy' to describe you.
Nino: That's hilarious to me. In terms of speaking Japanese, I was very shy. I remember I used to try speaking to Hide but after maybe five minutes I would just give up and speak English because I wouldn't know how to say something so I would just stop entirely and speak English. Now, probably when I talk to Hide I might still make mistakes but I'll no longer care.
Constantine: Well, Hide is probably the most difficult Japanese person on the planet to actually speak Japanese with. I date the guy and he won't even speak it to me.
Nino: [laughs] That's also hilarious.
Constantine: Alright, two more questions. What are your future plans? Do you want to live in Japan for several years, or do you want to more back to America in the near future?
Nino: That's a good question. I plan to live in Japan for at least another year because I'm after that language acquisition. However I really have no idea how long I'll actually end up staying. I might go home after another year, might not. Part of me really wants to be an academic and study Japanese history for a living and part of me wants to continue that as just a hobby and like start a skate shop in Japan or something. Skateboarding is something that's not popular in Japan but young people all know it and think it's cool. It's a very underground thing. But skate culture is very much the same wherever you go in the world, so I've been able to make friends that are real cool and the kind of friends that I would have in America…but Japanese. Because it's not popular here, most of the skaters in Sendai know each other and they all hang with each other. So, it was a great way for me to make friends. Especially since they're all kakkoii and real nice guys. And humorously they all think it's cool that they're friends with an American who is into the same stuff they are – hip hop, skateboarding, etc.
Constantine: Well, I hope you meet a sexy Japanese skater girl, get a marriage visa, and live happily ever after. Alright, last question – would you recommend teaching in Japan to anyone?
Nino: I would recommend teaching in Japan to those who are seriously interested in learning more about Japan or pursuing an interest you already have in Japan. If you don't have an interest in Japan specifically there are dozens of countries you can go to teach English. But for those interested Japan it's really satisfying, though it might be terribly trying at times. That's really all I got.
Thanks a lot, Nino!
Click here to read the previous interview – about teaching English in rural China.

Tags: constantine in tokyo, constantineintokyo, Japan, Japanese, Japanese culture, JET Program, life in Japan, Sendai, teaching in Japan
---