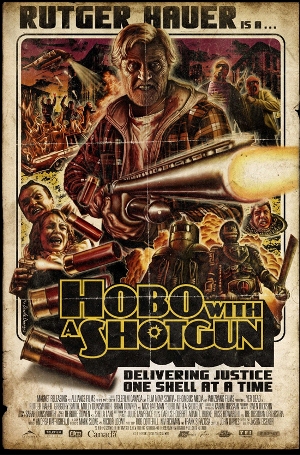 Remember seeing the awesome 'fake' trailer for Machete when you watched Grindhouse? Remember how they made Machete into a full-length feature film? Do you also remember how much it sucked? I do. If you want to see exploitation cinema done right, then go watch Hobo With A Shotgun. Trust me, you won't be disappointed.
 It's interesting that two films with so much in common – both came into existence as 'fake' trailers for Grindhouse, both take their cues from the low-budget exploitation cinema of the 1970s – can be so different in terms of success. But what Hobo With A Shotgun does so perfectly is the exact thing Machete failed to do; exploitation cinema needs to take the story right to the line of decency…and then cross it. Sure, Machete is whacky and bizarre at times and has some good lines ("Thanks bro…I mean, padre."), but the movie really never gains any momentum and the whole thing seems rather subdued.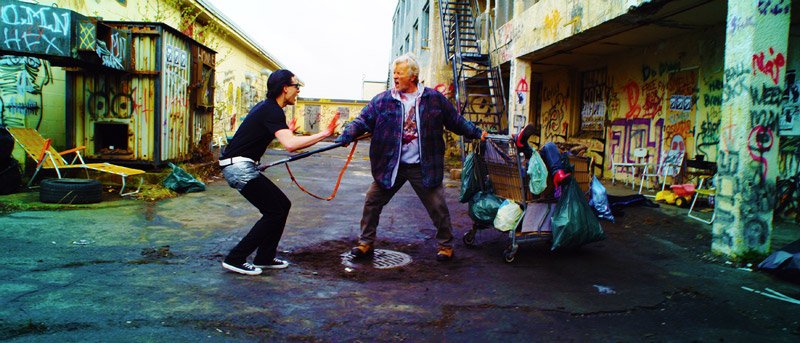 Conversely, Hobo With A Shotgun is pure, unfiltered ridiculous taken to the extreme. Replicating the low-budget, color-saturated feel of 1970's Technicolor, the story follows a hobo (played with exceptional gravitas by Rutger Hauer) who unwittingly rides a train into the crime-infested Hope Town.  Unable to mind his own business after witnessing a string of horrendous crimes, the hobo sets out to clean up the streets while blasting away criminals with a trusty shotgun. On the way, he befriends a hooker-with-a-heart-of-gold (Molly Dunsworth) and incurs the wrath of the town's kingpin, The Drake (Brian Downey). Obviously the story is bare-bones; what's important about the film is the awesome dialog, bizarrely brilliant one-liners, unending fountains of blood and gore, and brutal, cold-hearted violence that makes you wince even though it is over-the-top fake.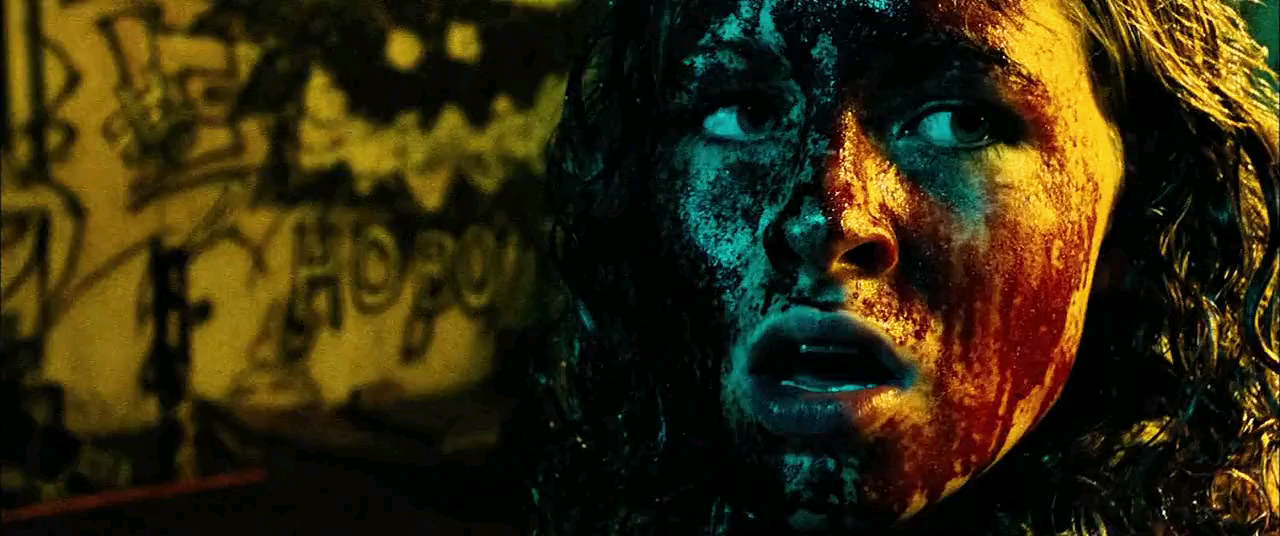 I don't even feel the need to write anything more about this movie – Hobo With A Shotgun is awesome and you need to go see it now. And massive kudos to Jason Eisener and John Davies for doing exploitation right!
---