Hey everyone! I got incredibly lucky and had the opportunity to interview Steve Aoki for JapanCinema.net!! Check it out!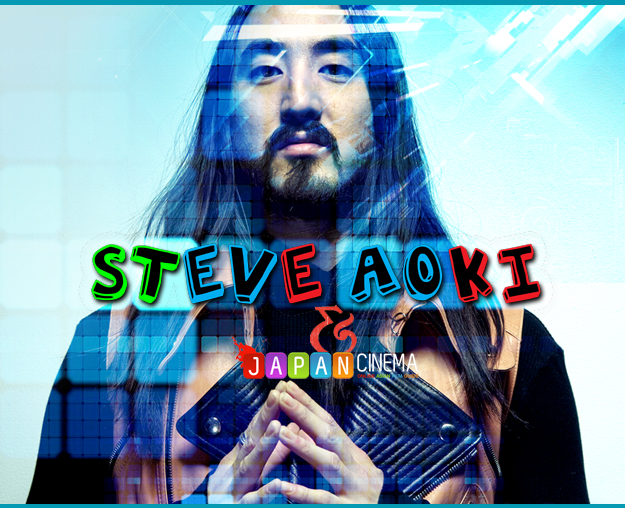 Recently, I had the opportunity to interview two amazing individuals for JapanCinema.net's 'Creative Interviews' spotlight!

First up, legendary Hong Kong director TSUI HARK, the man responsible for films like ONCE UPON A TIME IN CHINA and FLYING SWORDS OF DRAGON GATE. I was super nervous for this interview, because Tsui Hark is an extremely influential and prolific director who creates absolutely beautiful wuxia films. CLICK HERE for the interview!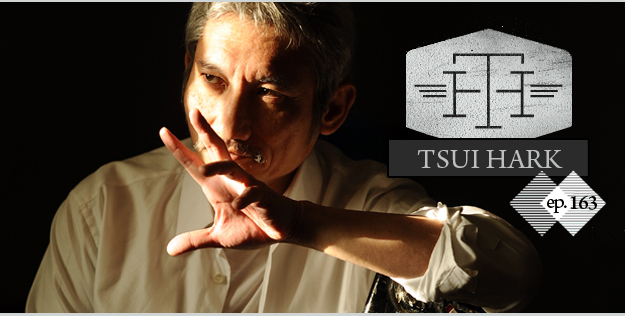 Next is classical music superstar Anne Akiko Meyers. One of the world's premier concert violinists, Anne is hands down one of the most talented and elegant people I have ever had the chance to speak with! CLICK HERE for the interview!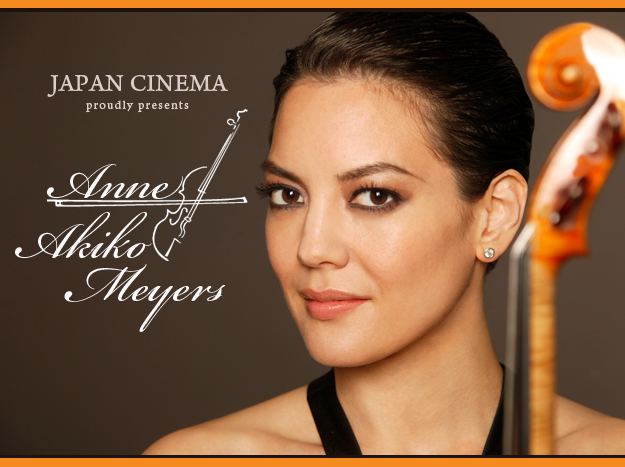 Stay tuned for more interviews over at JapanCinema.net!
A quick shot of one of my costumes this weekend – Terra Branford from Final Fantasy Dissidia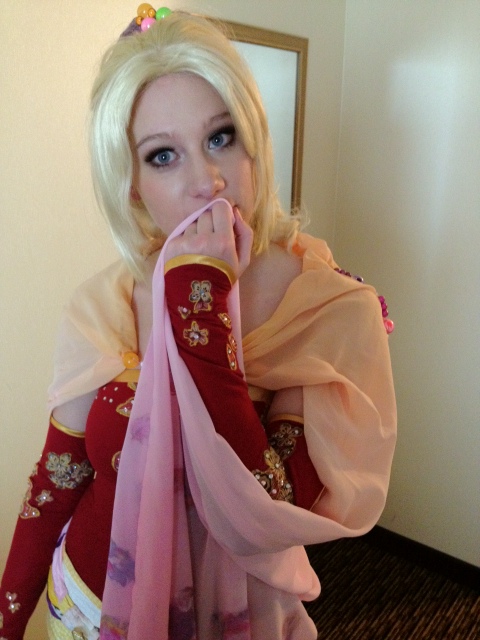 Hello Readers,
I'm sorry for the lack of posts. Also, I have received quite a few emails that I haven't had the ability to respond to yet.
On Monday, my father died. He was extremely healthy and his death came as a completely sudden and unexpected shock to my brother and I.
These past days I have been completely devastated emotionally while my brother and I made the arrangements for his memorial service, which is at 3 pm today.
I mainly wanted to post this here because I am not sure when I will begin writing again or responding to emails, but I am not intentionally ignoring or neglecting anyone.
Thanks,
C.
I have a very strange memory. I can't remember most of my life (high school is only a collection fragmented memories), but I have a near eidetic memory when it comes to movies and novels. I think this probably has something to do with the fact that I spend 75% of my time in an alternate reality.
A recent conversation with my boyfriend about STARGATE (1994) made me ponder this:
Me – "I remember seeing the original movie when it came out and being disappointed. I thought they had a really great idea but the movie wasn't as good as it could have been."
Him – "The original movie…you mean from 1994?"
Me – "Yes."
Him – "You would have been 7 or 8."
Me – "Yes, I have been intellectually pretentious ever since I was born."
Here are a few more fun facts about me:
- After seeing JURASSIC PARK (1993) in the movie theater, my best friend Lee and I liked to pretend to be velociraptors.
- The first time I ever saw boobs in a movie was also in 1994, when my parents let me watch INTERVIEW WITH THE VAMPIRE (1994) with them.
- My favorite movie when I was about 9 or 10 was THE GOOD THE BAD AND THE UGLY (1966). I remember this quite clearly because I watched it nonstop during the summer my parents got divorced.
- My parents were notoriously bad at censoring my reading choices. When I was in fifth and sixth grade (11 or 12 years old), I read most of Anne Rice's Vampire Chronicles. When I was in junior high, I discovered a few other Anne Rice books – Belinda (an erotic Lolita-esque story) and The Sleeping Beauty Trilogy (the fairy tale retold with a sado-masochistic bent).
- Shortly thereafter I remember reading a Tanith Lee short story about a woman with teeth in her vagina. I found this intriguing. I also attempted to read Don Quixote in sixth grade but found it too silly (irony!).
- When I was around 12 or 13 I started visiting my aunt Val Breiman in LA every summer, to which I can attribute most of my early education about film. Some of the first movies we watched together were DELIVERANCE (1972) and JAWS (1975).
- I clearly remember the first time I was ever alone with Adam Rifkin. We watched the Werner Herzog film EVEN DWARFS STARTED SMALL (1970). In this movie, the dwarfs kill a large pig, set fire to flowers, break dishes and windows, and crucify a monkey.
Now tell me some weird film-facts about you, readers!
In the next two weeks, Constantine in Tokyo will be re-activated and updated. I apologize for the long hiatus and look forward to catching up with all of you!