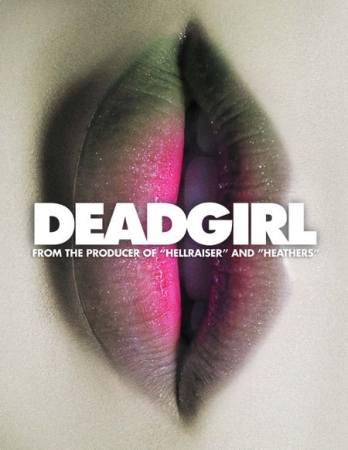 You're wandering around an abandoned mental institution with your best friend when you find a woman chained to a bed and wrapped in a plastic sheet. Do you:
(A) Run away
(B) Call the police
(C) Free her
(D) Fuck her
In Deadgirl (2008), the answer is always (D). When JT and Ricky find the girl in the basement, JT suggests, "We could keep her…just till tonight or tomorrow." Despite the fact that Ricky's moral compass has identified this situation as undeniably 'Not Good,' he isn't enough of a man to stand up to his friend. So he leaves his friend and the girl in the basement. See no evil, hear no evil.
The next day, JT convinces Ricky to come back to the basement. And of course Ricky does, because that's what friends are for. It turns out that – mid-rape – the woman started struggling and tried to bite JT. Obviously, the only thing JT could do in a situation like that is beat her to death. So he did. But she doesn't die. She was dead all along.